March of 2020 marked a new reality for people in Southern California. It marked "the beginning" of the pandemic affecting daily life for a long time, for many people. This was the beginning of lockdown. Many awoke to news of mass death, and many lost loved ones. Grief was all around us, and still is. March of 2020 was a time when loneliness first crept in for Jim Alvarado, a patient who lived at his board and care facility in Whittier, CA.
Alvarado used to get frequent visits from Healing Care Staff, where they would chat and Alvarado received care. His favorite thing to do was listen to chaplain Carlos Ortiz, whenever he brought his guitar. Since the pandemic prompted all visits to cease, that changed.
And, since Alvarado's family was not allowed to visit the facility, his loneliness grew and grew each day. After demonstrating strict COVID precautions to the facility staff,  chaplain Carlos and medical social worker Jessica Pineda earned permission to implement visits again. The joint visits provided Alvarado some relief and socialization on Fridays.
Ortiz shared a special musical relationship with Alvarado. Whenever Ortiz stopped by, he would bring his guitar and play. His favorite song to sing was "Levanto Mis Manos," a spiritual melody about lifting your hands to feel the embrace of God.  Every single time Ortiz would play, his music animated each muscle on Alvarado's face, firing a series of lively responses.
The chaplain was originally inspired to sing this to Alvarado because of an experience shared with Carlos. Ortiz asked Alvarado what helps him when he feels lonely, and how he finds peace and hope.
"He told me about a woman who gave him advice. She said, Jim, whenever you feel lonely, or like you don't have strength, reach up and grab God's hand and pull it down to you," said Ortiz.
So, Ortiz would sing that to him. For Ortiz, having Alvarado as a patient was very rewarding. They were friends, and Alvarado always had a joke to say to Ortiz. Alvarado viewed Ortiz as a friend who brought spiritual guidance and company.  Alvarado would offer Ortiz to share everything he owned, even offering a Hawaiian shirt as he saw Ortiz wearing one.
"As a patient, Jim was very welcoming and receptive. He always received us with a big smile every time we went. The first question he asked, every time he saw us was, "How come you haven't come lately?" We saw him every week, but he was always waiting for people to come visit him. He was welcoming and a very cheerful, jovial person," said Ortiz.
Patients in hospice care develop relationships with everyone around them. Those that care for them daily grow attached. This was a reality for both staff members Ortiz and Pineda.
Ortiz prepared to go through the grief process himself as he became increasingly aware that Alvarado's time was near. For Ortiz, the grief process looked like embracing sadness, embracing pain, and embracing grief itself. Any time there were emotions, Ortiz listened to them.
Another helpful tactic that was beneficial for Ortiz during this time was debriefing with his supportive team at Healing Care Hospice. He made sure to express his feelings and communicate with other care professionals on the team, such as a peer spiritual counselor. All care teams meet bi-weekly to discuss their cases and various plans for care during their interdisciplinary group meetings at Healing Care Hospice.
Overall, Ortiz learned so much from Alvarado. He learned about the history of downtown Los Angeles' Bradbury Building. He also learned about the importance of spending time with those you love. Alvarado emphasized spending time with his family and friends.
"At the end of the day, that's all we have. Those memories that give us joy and help us keep going. I think that one of the most important things for us, is that we need to create relationships." Said Ortiz.
Ortiz reflected on his own life after Alvarado's passing, and ultimately realized that making an effort to create meaningful memories with his loved ones is something he would strive for. He learned this lesson from Alvarado and kept it with a great fondness.
"And if we do not have family, we need to create these special relationships because we need other people. And not only those relationships, but good memories," said Ortiz.
Following the path of the "Pachuco" who befriended everyone, Ortiz noted that the need for human connection is ultimately what unites us all in the final chapter of our lives.
Rosemary Tuckett remembers her dad often. She thinks about the life he lived and his impact on her as a father, and a husband.
"My dad was a good dad, he raised all five of us—four girls, and the youngest is a boy. He knew all our friends, and he was a good neighbor. He had a saying–'without respect, there is no love'–that was his response when people would ask him about the secret to his long, happy marriage," said Tuckett.
In loving memory of Jim Alvarado. This two-part series was made possible by Alvarado's daughter, Rosemary Tuckett and Healing Care Hospice staff Carlos Ortiz and Jessica Pineda.
Other Related Blog Articles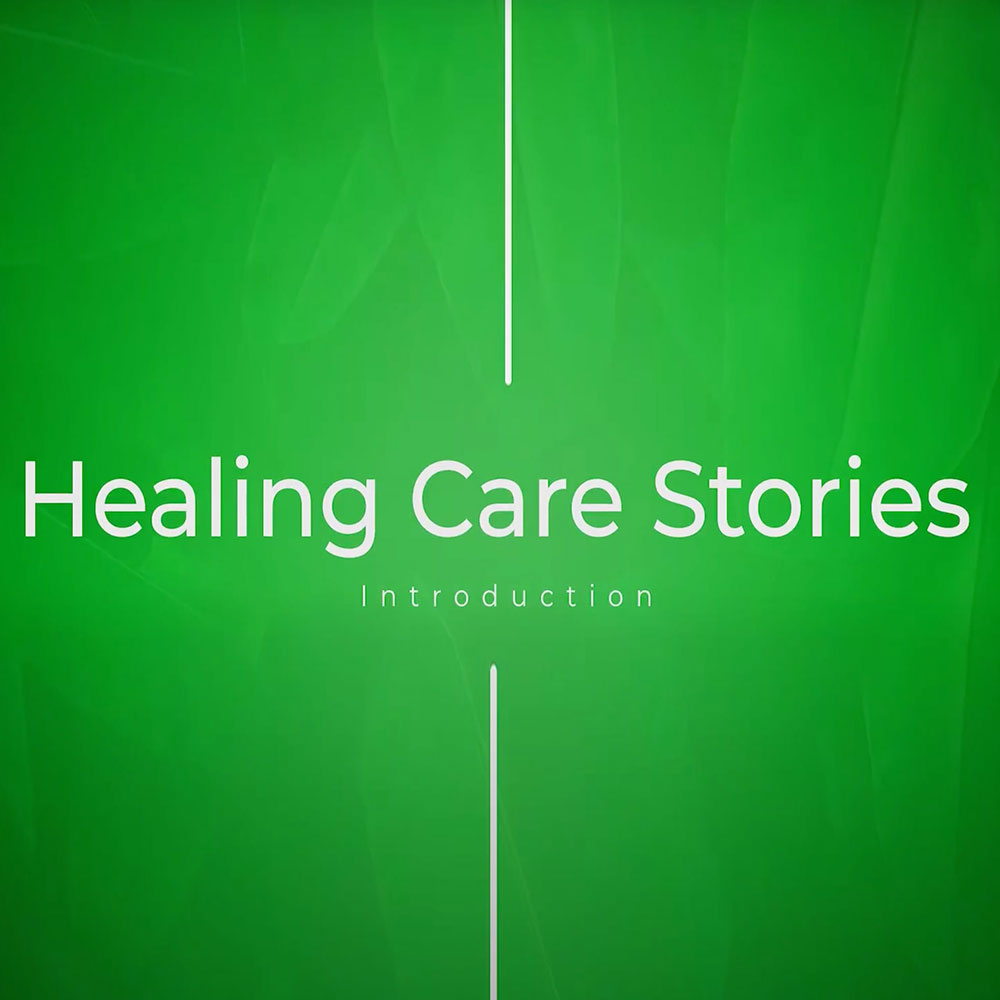 Patient & Families
March of 2020 marked a new reality for people in Southern California. It marked "the beginning" of the...