Read about the Volunteers who Create Memory Bears for Families
Reporters: Rocio Prado and Hector Diaz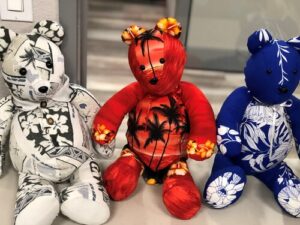 As part of its volunteer program, Healing Care Hospice connects patient families with volunteers who build memory bears. Using clothing items belonging to their loved ones, and provided to the volunteer by the family, the volunteer builds a one-of-a-kind bear.
Memory bears are a way to preserve meaningful fabrics that a loved one left behind, such as their favorite T-shit, sweatshirt, sundress, work uniform, or favorite blanket. These memory bears are a keepsake for the family to help them ease the pain when they are missing their loved one.
When a family experiences the loss of a loved one, there is a solemn feeling that lingers at home. Rooms once filled with the bustling needs of everyday duties are now quiet. While families may have been preparing for this moment, loss is still extremely difficult to go through. Healing Care Hospice recently launched this program to help families cope with their loss.
Tina Jacobson is a volunteer who stitched together three sets of bears for a family. She is a mother of two teenagers, two dogs and two birds. A California native, she enjoys sightseeing, sewing, baking, and the occasional sailing trip.
Jacobson was drawn to become a memory bear crafter volunteer after a positive experience with her mother in hospice. She was able to see her mother live comfortably during her end-of-life care. Now, she wants to pay it forward.
"I wanted to give back to the hospice community. I feel it is important to help however you can. I can sew and there is a need for memory bears," said Jacobson.
Before the pandemic, memorial services, funerals, and gatherings brought people together to grieve and provide closure. Now, these comfort measures are not as easily accessible. With memory bears, a family can physically hold something that helps with the feelings of loss and emptiness. Using the bears as therapy aids families with memories they have of their loved one. They can also pass the bear between family members to hold tightly.
"I hope that the family can find a way to keep the memories alive. They can hug them, talk to them. I wish them happy memories when they see 'their' bear," said Jacobson.
When Jacobson is sewing and creating, she is thinking about the best way to craft a bear that shows love and care. She believes that because the memory bears are constructed with a loved one's personal clothing, the memory comes alive in the bear.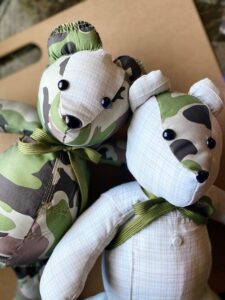 Marisol Barron is 24 years old; she loves music, art, and nature. She was born and raised in South Gate, California. She was drawn to this work as a volunteer. She was attracted to Healing Care Hospice's values.
"Healing Care Hospice is the best place to do this because their [values represent] empathy, bravery, and selflessness. I also felt an urgency to do something meaningful for someone else during these especially difficult times," said Barron.
Barron believes that memory bears provide closure and can help a family hang on to a keepsake that represents the memories they have with their family member or loved one. When she constructs these bears, she thinks about how precious that piece can be.
"[The clothing] represents the personality and identity of the individual. It's about how many times they wore that T-shirt or piece of clothing, when they got it, where they wore it, the color, the style, their scent, all of these things can encompass them in one piece of clothing."
Barron treats her work with the utmost care and respect because of the importance of these memories. Before finishing her bears, she thinks about the moment families receive their gift. She wonders what their faces might look like or how big their smiles are. She also thinks about the way they will hold onto this gift forever. Through one loss, a family has gained two connections: a volunteer who stitched together memories, and their bear.
"I hope that my work on this memory bear brings a fuzzy feeling to the heart and a deep exhaled breath that heals along with some sense of peace," said Barron.
Other Related Blog Articles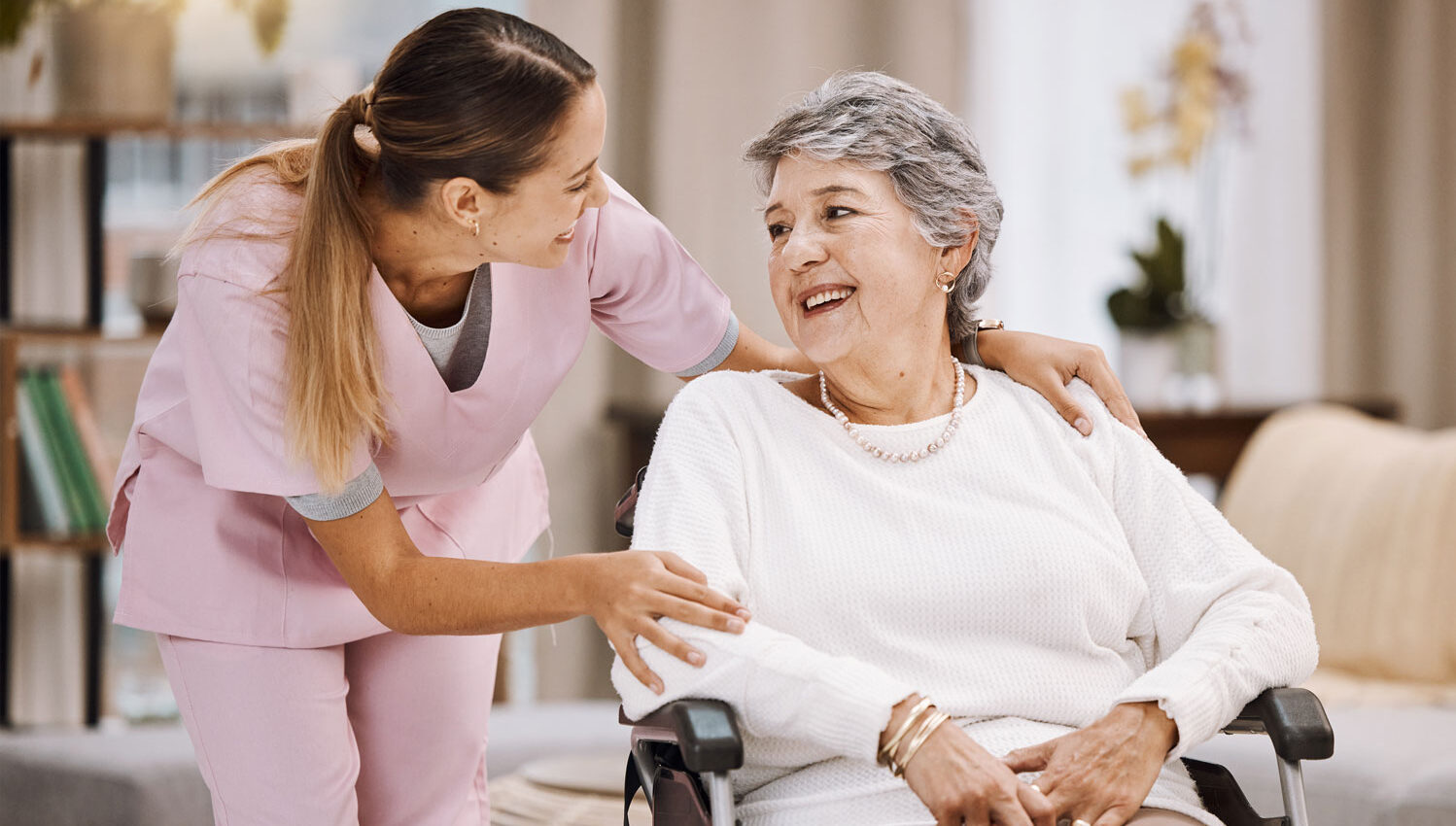 Patient & Families
Read about the Volunteers who Create Memory Bears for Families Reporters: Rocio Prado and Hector Diaz  As part...