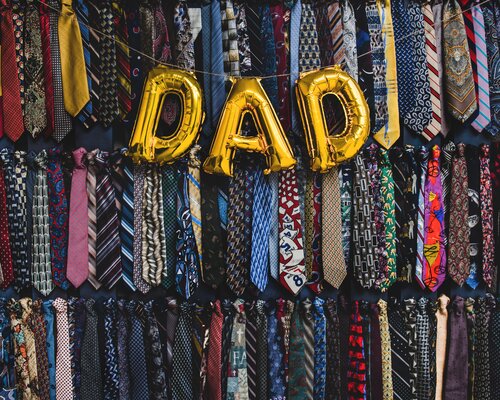 This year, Father's Day is a cause for concern among many of us. A holiday meant to honor our fathers, share memories, and celebrate their contributions to our lives has become worrisome. Maybe you do not have your father, and you miss him dearly. Perhaps you are scared of leaving your home. This June poses a particular problem for families who want to honor Dad while staying safe. As businesses re-open for Phase III in California, many families are unsure about venturing outside since Covid-19 has actually not paused.
At Healing Care Hospice, we want to open up the space for these sentiments and let you know you are not alone. Our staff is still honoring social-distancing and other preventative measures to ensure we are safe. Some of us have parents in their mid-80s to mid-90s. Some of us care for parents with pre-existing conditions that put them at risk. And all of us, especially those who interact with patients daily, genuinely think of them as family, and we have to protect our family. Accordingly, this year is about embracing creativity to express the love you hold for your parent.  These are all real plans from our staff, who will be honoring their fathers, father figures, and father's memories this weekend.
"My dad absolutely loves food, so I am cooking him a special chicken mole with rice, and some carne asada tacos this weekend," says Gabrielle, who is on our marketing team. Does your father have a deep love for a particular recipe? Make him a dish that reminds him of his childhood, or one that reminds him of his honeymoon.
We are now permitted to enter high-risk businesses such as salons, gyms, movie theaters, and restaurants. If you, like us, are on the preventative and cautious side take a page from Ana's book. Ana works with us in our office and is celebrating by cooling off.
"This Father's Day, I'll be visiting my parents and barbequing, I'm excited to see them in person again. We're hoping for clear skies so we can go swimming."
The CDC advises us to maintain reasonable social distance, wash our hands often, and routinely clean and disinfect surfaces. Try scheduling a video call with your fathers/father figures to check-in. Bonus points if you can share some funny stories about past memories with them during the conversation. Sending care packages is another way to celebrate your dads during quarantine, curating boxes with snacks, beer, wine, or whatever your father might enjoy. Your parent will thank you for the thoughtfulness behind the gift.
If you no longer have your father or your father figure, It can be quite comforting to honor their memory. We can honor memories in many ways, the right way is whichever makes you feel closer to your loved one. Some examples might include writing a letter to them, explaining how much you miss them, re-living times you had with them, and recognizing what you would tell them if they were here today. You can also find comfort in honoring them by doing things that you loved to do together, whether that is playing basketball, painting, playing music, bike rides, or gardening. While doing these activities, try listening to their favorite music to get the nostalgia flowing. If you can go out into public, consider this time to visit his resting place and share some words with him. Bring some items to commemorate his life.
 Father's Day can be a very emotional, hard holiday, especially if you do not have your parent or are concerned about the current pandemic. It is essential to recognize these emotions but proceed on, for there are many activities you can do to ease your stress. Celebrating loved ones and showing our love for them, past or present, is very important to us all as human beings who participate in the human condition. 2020 has been a year that has pushed for many significant changes. Let's keep the momentum going by participating in the innovation and leading with love.
Other Related Blog Articles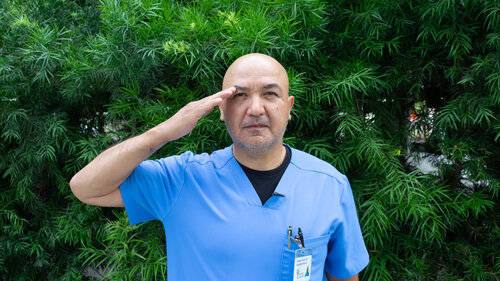 Events / Calendar
This year, Father's Day is a cause for concern among many of us. A holiday meant to honor our fathers,...