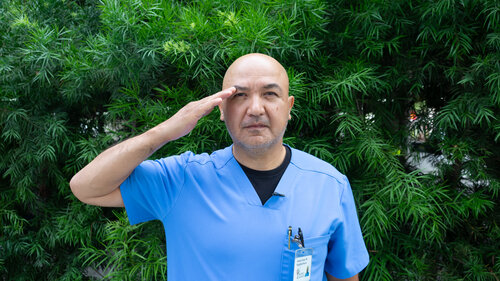 We all know what to expect this weekend. Beautiful explosions in the sky matched with intense bangs and stimulating visuals. But, underneath all of the glimmering fireworks, lies a distant memory of our nation's history. Celebrating this year will not be easy. Not only are we still experiencing a pandemic, severely limiting how we can celebrate July 4th safely, but the holiday itself has come under public criticism for a belief that it centers around a select few patriots, as opposed to all of those who live in this country.
While the criticism has some merit, some see it from a different perspective of patriotism. Moises Villeda, a veteran, and one of our nurses at Healing Care Hospice, immigrated to the US from Guatemala and is excited to celebrate his country with his family.
"I wanted to give something of myself to this country, and the country gave me something back by adopting me to this nation and educating me and giving me opportunities to better myself," said Villeda, on why he joined the army.
Villeda is a veteran who chose to enlist to improve his English, and what he describes as his overall self. Villeda served as a front-line combat medic. He was in the 3rd Armor Regiment, which was a part of the tank units. As a medical specialist, he combined his knowledge of paramedic skills with his LVN skills and education.
Villeda's dedication to serving the country he immigrated to better himself offers a glimpse inside the nature of those who live to serve. He built his experiences through the resources accessible. His choice to steer his life towards a route that would allow him to be of service, and fight for a country he had not yet fully integrated into, speaks volumes to his personality as a whole. Service is a value that we at Healing Care Hospice hold in high regard. When someone is driven by the principle of service, that person is more likely to go above and beyond what is expected of them and behave in ways that are impactful and inspiring. We believe that it is the most effective way to escape our obsession with ourselves.
"I joined hospice because it was an area that I really did well in, in the sense that I was able to communicate well with the needs of patients, and it gave me a great satisfaction to do so," said Villeda.
He believes that it is a privilege to not only have a clinical skillset but, additionally, a well-balanced understanding of what type of assistance patients need at the end of life's journey. He is dedicated in knowing and understanding all the varieties of care, although there is no real blueprint on how exactly to help all people at the end-of-life. It is a special, unique, and vulnerable moment, every single time, with every individual life.
For Villeda, life does not end with death. He believes in something bigger. He explains, "Death is not the end of life, it's just part of an eternal life that we all have. I feel that when I am caring for someone that is at the end of life, I am helping them transition to eternity in a comfortable way."
Villeda's outlook on work, life, and his journey has something to offer us. No matter the obstacle, no matter the discourse of public discussion, and the changing course of the seas, life finds a way to give us meaning. It is up to us to choose how to navigate those opportunities. Villeda decides to celebrate a country that he embraced, and he feels that the country embraced him back. He chooses to work in a field that embraces him, and he embraces it back. He plans to celebrate with those that he holds in the highest regard, his family.
While we will not be able to celebrate with parades, or at beach bonfires, or a theme park, the Fourth of July can still be observed in the spirit of those you care about, people who you believe embody the spirit of independence. Perhaps the Fourth of July offers us a moment to challenge ourselves to become better patriots, whether that means standing up for what we believe in or serving our communities.
As we celebrate the 4th of July this year, we must remember the heroes who made it possible for us to enjoy the freedoms we have today — while also practicing social distancing. David Rodriguez, a veteran and Clinical Manager at Healing Care Hospice, stated, "I am staying home, finishing a few home projects, putting up my flag, lighting up the grill, and watching the neighborhood fireworks at night from the comfort of my front yard." Although most of us are not celebrating as closely with family and friends as we have in previous years, we can still safely show our support and patriotism by following in David's footsteps and staying safe at home.
We hope you safely enjoy your 4th of July weekend and take the time to appreciate the noble sacrifice made by our brave military men and women. While this pandemic may present itself as an obstacle, together, we can persevere through anything. From Healing Care Hospice, we wish you a happy holiday.
Other Related Blog Articles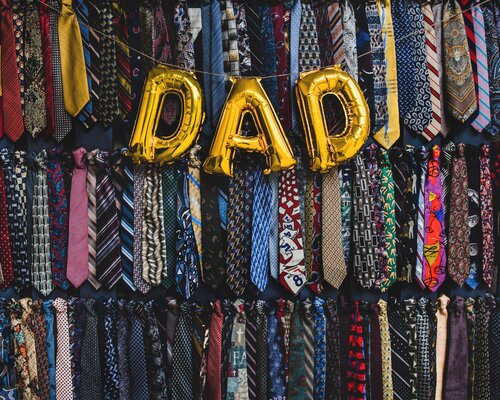 Events / Calendar
We all know what to expect this weekend. Beautiful explosions in the sky matched with intense bangs...