HOW HEALING CARE HOSPICE ADAPTED TO COVID-19 PRECAUTIONS
Last winter, admission nurse Susana Zuniga could offer a warm embrace to a frightened patient or gently hold hands with a distressed family member. Physical touch and emotional intimacy have always been a big part of hospice care, and a significant source of the healing it can bring about in families. Today, she is not able to offer a hug to someone grieving right in front of her, and she never touches a patient directly unless it is an emergency and she is wearing Personal Protective Equipment (PPE).
"I'm mindful of the precautions [for Covid-19] every day. One of the biggest things that's changed for me [since the pandemic hit] is that we don't give hugs or hold hands like we used to. I think that's one of the hardest changes, because we can't give comfort like before. Our smiles are even covered up by our face masks," she said.
While it has been especially hard for patients and their families to adjust to a world experiencing a pandemic, Healing Care Hospice staff has been working around the clock to ensure the level of care that supports families does not waver with reduced physical contact. With care, Zuniga prepares for each patient check-in, making sure to stay hydrated between visits because of the added layers of PPE.
"I keep my supplies in the trunk of my car, separate from my bag. When I get to a patient's home, I put on my N95 mask, goggles, and facemask, and then I put on a fresh gown, booties, bonnet, and gloves for each patient. I walk into the home in full PPE. I still can't get used to it." Zuniga believes that the support of her peers and her manager will get her through this difficult time.
Healing Care Hospice, in particular, continued making home visits by ensuring that PPE was readily available for its staff. Even back in March, when there were widespread shortages, Healing Care's management scoured the Internet and reached out to countless local suppliers to find the PPE the staff needed, oftentimes paying nose-bleed prices.
"I feel that HCH has made their nurses' safety a priority. They made sure we had and continue to have plenty of PPE, even when it's scarce," Zuniga said. "To stay balanced, I stay in touch with other field staff. We speak with each other, just so we do not feel alone, and so we can get through the day. We also can reach out to our Clinical Managers at any time for additional support, which helps greatly," she said.
Nowadays, Zuniga offers words of comfort to the best of her capacity when she is not able to directly hug someone. She works hard to make herself available as much as possible.
Telehealth visits have also played an important role in Zuniga's ability to stay in close contact with her patients. Since Zuniga was already accustomed to reporting all clinical notes and de-briefing with her teams weekly, she has been able to adapt to a model that includes a significant telehealth component.
"Healing Care Hospice staff currently move day-to-day with a peace of mind knowing best practices for Covid-19 safety have been in place since we introduced them," explains Glenda Harris, HCH Director of Patient Care Services. Harris explains, "HCH's values and culture played a big role in its decisions to allow office workers to work from home, starting in February, to embrace telehealth as an additional layer of care rather than a substitute for in-person care, and to invest in adequate PPE and robust Covid-19 testing capacity. Through this mind-set, Healing Care maintained its quality and safety standards in the midst of widespread uncertainty and fear."
"It starts with admissions," Harris said.
"With staff who are willing to immediately attend to a possible patient referral, whether that means it's Friday night at 9PM, or Sunday morning at 12AM, all staff at all levels of HCH are willing to do their job, and do it well."
"Additionally, we educate our patients, and now we visit our patients more frequently. Most of our patients have aides 5 days a week, and more phone calls are being made because of Covid-19," Harris said.
Ultimately, the culture that existed within the company—emphasizing outstanding patient care, respect for staff, teamwork, and going above-and-beyond to make an impact—made the difficult transitions required to address Covid-19 relatively seamless.
As the health care industry pivots to address the challenges related to Covid-19, HCH will continue to work hard to ensure that patients still receive the great care they deserve, and staff is protected from harm. In addition, HCH's culture provides a resource for emotional support for staff. This will aid in the task of caring for our patients, and our care partners can be confident we are a reliable resource to help address their end-of-life needs.
Other Related Blog Articles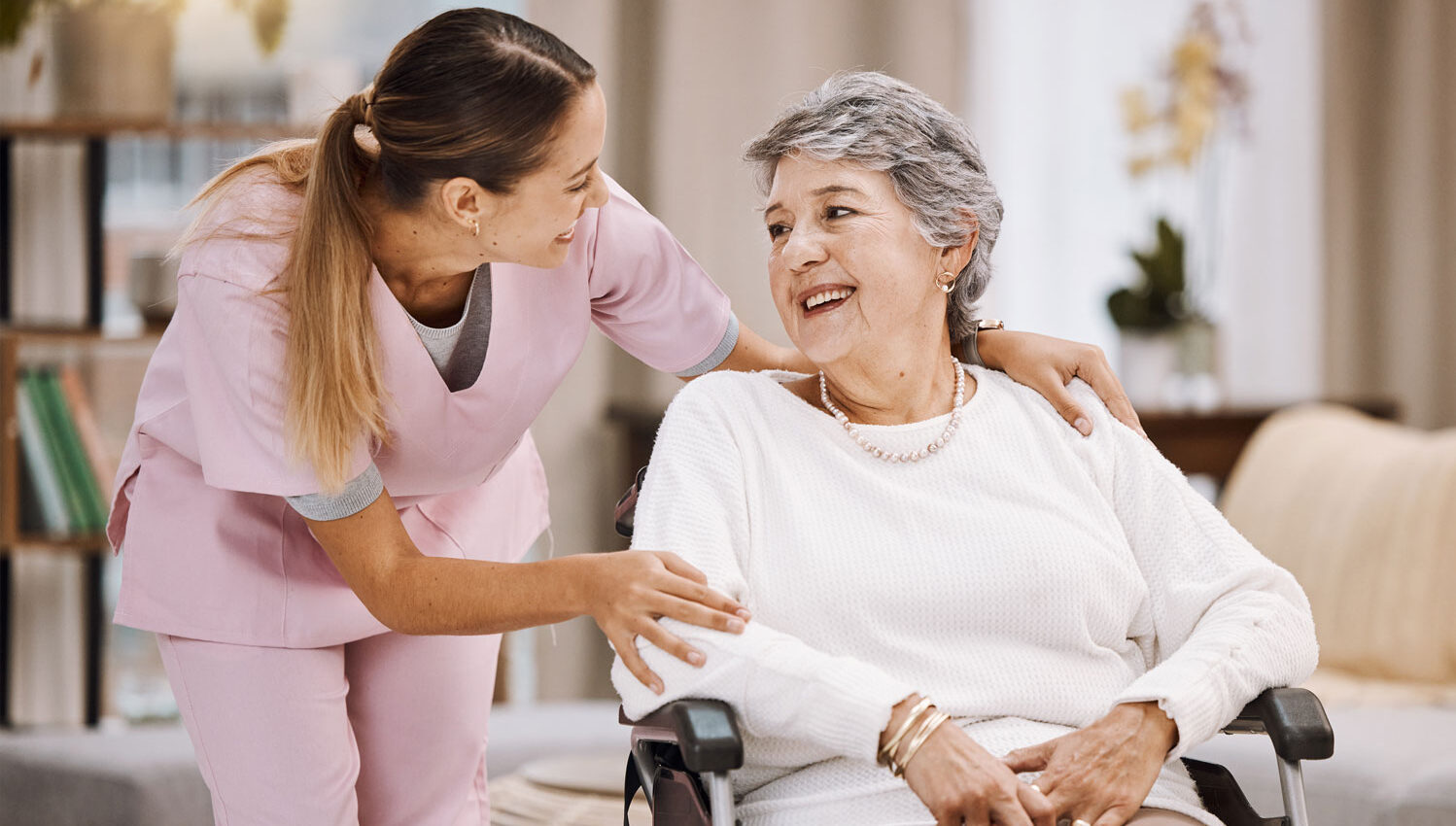 Medical Professional
HOW HEALING CARE HOSPICE ADAPTED TO COVID-19 PRECAUTIONS Last winter, admission nurse Susana Zuniga could offer a...