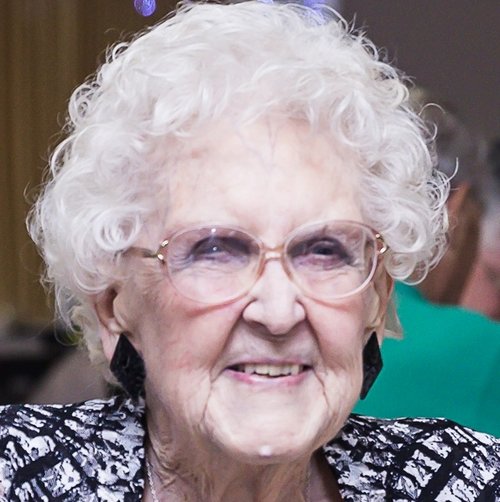 NORMA FEENSTRA
I often say that I meet giants, everyday; this day was not unusual in that sense, but the woman before me was. What I did not know, was that I was about to contract a virus, that her grandson, Frank, refers to as "the Norma Virus." The virus is not deadly, but it appears to be highly contagious, affecting the curiosity, growth of practice approaches and requires a constant adaptation of care plans. The Norma Virus creeps up on one, it takes about an hour of exposure to her to become infected.
My symptoms started with a smirk of wonder and grew into a smile, before I knew what was happening. The next thing I noticed was that my ideas about patient safety and a patient's right to self determination were in a rumble for dominance. It was not clear to me that I was growing, and learning to challenge my own best practice concepts, but this was my experience in retrospect.
Norma Feenstra was a teacher in the Compton School District, for 35 years, she lived nearby and she had a fiercely independent nature. Ninety one years of planting seeds of curiosity, great attention to cultivation, nurture and a belief in the ability of the power of encouragement created a formidable force of nature.
The stealthy quality of the virus was what overcame my self-imposed ideas of what patient safety is comprised of. I was moved from having difficulty sleeping, because I was so worried about Norma's safety, to recognizing, that the team and her family were the only one's worrying. We were adapting to thinking outside of the box, challenging ourselves to give in different ways and meeting her needs for safety and comfort, before we knew it. "One Week At a Time," became our mantra. Our staff became so intrigued by our efforts to meet her needs, that many people stepped up to become volunteers. The virus was spreading… Before we knew it, multiple people were competing for opportunities to spend an hour or two heating Norma's dinner and hearing her stories.
We watched Frank find ways to make transferring her from bed to wheelchair a dance, because Norma loved to dance, but she couldn't, as she once did. "May I have this dance, Madame?" Frank's love for Norma inspired us to bring creativity, joy and humor into our care plans, because the patient and the family are the impetus behind our craft.
I think it is safe to say that everyone at Healing Care Hospice stretched and learned that a patient's right to self determination could peacefully coexist with patient safety.
Norma left this world with lessons for each of us. We all became more flexible and more vulnerable to her vision, and in doing so, we triumphed over our fears and our anxieties, which she never shared. As a good mentor, Norma believed in our ability to rise to her challenge.
The Healing Care Hospice team will always remember our teacher and carry The Norma Virus, to remind us that curiosity and challenges create amazing outcomes.
(permission to use the patient's name was granted by the family  prior to the publication)
Other Related Blog Articles