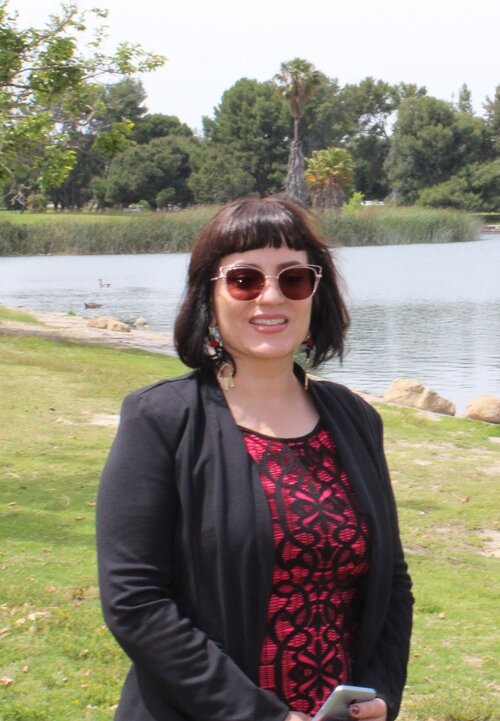 Healing Care Hospice would like to acknowledge Claudia Morales as this month's Passion Driven Employee for her consistent effort as a Medical Social Worker and Social Services Supervisor.
She received her B.A. degree from UC Berkeley, where she studied American Studies, and combined disciplines of Ethic Studies, Art, and Urban Planning, and graduated with honors.  There she was able to study with poet, June Jordan, and participate in the student run and lead Chicano-Latino Theater workshop and participate in student groups such as MEChA (Movimiento Estudiantil Chicano de Aztlan). Here she met her husband, Apolonio Morales, where they both began working towards social justice issues.
She went on to work for a community-based organization in the San Francisco Bay area and also independently as an artist, where she developed community-based art shows to raise funds local non-profits.
While engaging communications work, she heard countless stories of the unbearable weight of trauma due to violence, poverty, and oppression.  She also had her own history of complex trauma and grief, as her own family was touched by gun violence, AIDS, and suicide.  She felt a strong calling to learn effective interventions to stabilize and reconnect people after these types of losses.  As a result, she went on to earn her Master of Social work from California State East Bay, and began her work in community mental health, and was awarded a scholarship for her studies and practice providing community mental health with a CalSWEC scholarship.  She received her MSW in 2013 with honors and her LCSW (Licensed Clinical Social Worker) in 2018. She has worked with unaccompanied minors, youth in the juvenile justice system and families, providing strengths-based and culturally informed therapy treatment.  She has used her background in art to develop and practice various modalities using art, theater, and poetry.
Claudia has extensive experience in mental health and mental health interventions, including EMDR (eye movement desensitization and reprogramming), an evidence-based modality to reprocess traumatic memories in a short amount of time.  This has led to faster improvements in mood for clients and has been a gift to be able to offer hospice patients and family members with complex grief.  Currently, Claudia works with people experiencing complex family dynamics, complex grief, and complex trauma.  She is moved by the hope and experience of participating in emotional healing, and the hope, creativity, and connection people are able to have once the more difficult experienced are processed and resolved.  She is honored to continue to provide this work, as well as trainings for continued education with the Spiritual Counselors and Social Workers. As the Social Services Supervisor, she is interested in integrating creative modalities that address both spiritual and emotional distress, and provide opportunities for growth, deepened connection, and renewal, even during painful times in collaboration with the amazing Medical Social Workers and Spiritual Counselors, as well as the medical team at Healing Care Hospice.  Claudia also assists with healing circles for Healing Care Hospice staff to process grief and loss in our work, in order to continue to provide excellence, care, and connection.   She is honored to work in an environment that prioritizes the health and wellness of its staff.
Claudia shares a continued commitment to learning and social justice with her husband, Polo, who is the Political Director at CHIRLA (Coalition for Humane Immigrant Rights) and her family, who all participate actively in the community to increase civic engagement and take actionable steps towards justice.  Apolonio and Claudia have two sons, Benicio and Joaquin who are active, creative, and playful.  They enjoy bike riding, running,  story telling, music, road trips, nature, many forms of creative expression, and playing with their puppy, animals, and babies to amplify and intensify the joy of being alive, and to process challenges and losses.
Other Related Blog Articles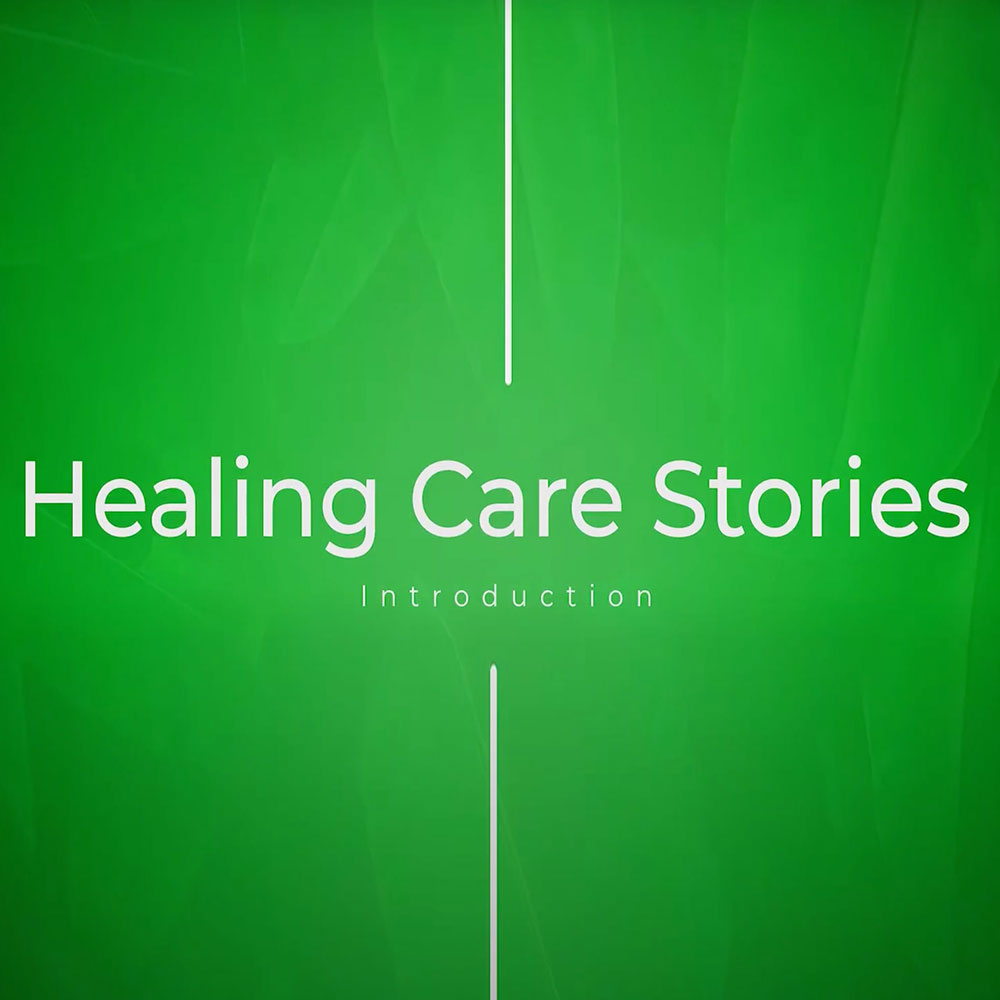 Team / Staff
Passion Driven Employee Claudia Morales By Andy Rojas ...