The Leadership Team
Sandra Simental
Assistant Human Resources Manager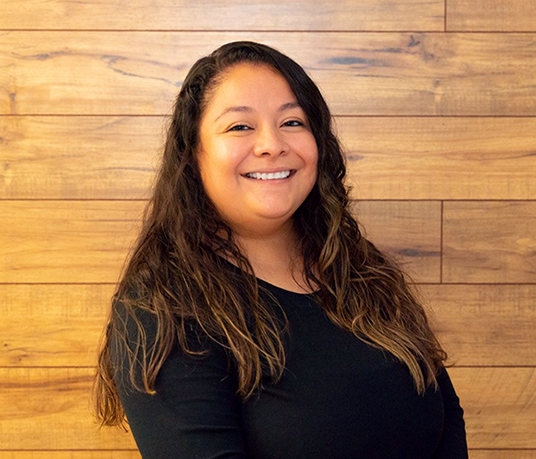 Ms. Sandra Simental serves as the Assistant Human Resources Manager at Healing Care Hospice.
She joined company in 2018 as a human resources coordinator, and has enjoyed the experience of working with so many inspiring healthcare professionals. Bringing our multi-cultural and diverse staff together for fun events is a particular focus of Sandra's.
Ms. Simental's passion for the organization was heightened by a difficult personal experience. When her beloved grandfather fell ill, she chose Healing Care to provide end-of-life care and experienced firsthand the compassion and kindness from our physician, nurses, social workers, and spiritual counselors. This experience led her to deepen her commitment to provide excellent care and service to Healing Care's staff from a human resources standpoint, and to ensure that the staff's needs are met, their voices are heard, and their wellness is a company priority.
Since her daughter's birth one year ago, Ms. Simental's personal life has been dedicated to caring and loving her little treasure. She loves going on walks with her daughter, picking flowers, and enjoying the simple yet powerful experiences of motherhood.
She looks forward to the day she can share her love of hiking, exploring the outdoors, and photographing the splendors of nature with her daughter.
Other Members in the Leadership Team